The world of manufacturing continues to become ever more competitive as businesses strive to address multiple challenges such as maintaining their supply chain, mitigating rising energy costs, improving productivity, whilst enhancing their environmental credentials.
Productivity is influenced by a number of factors, including the technology being used and the personnel involved in the manufacturing processes. Many forward-thinking companies are making investments in the latest robot and automation systems which will meet both current and future production requirements. Other businesses, especially those with limited capital available for investment, must ensure that they leverage the full potential from their existing robot and automated manufacturing systems to enable them to continue operating at maximum efficiency levels.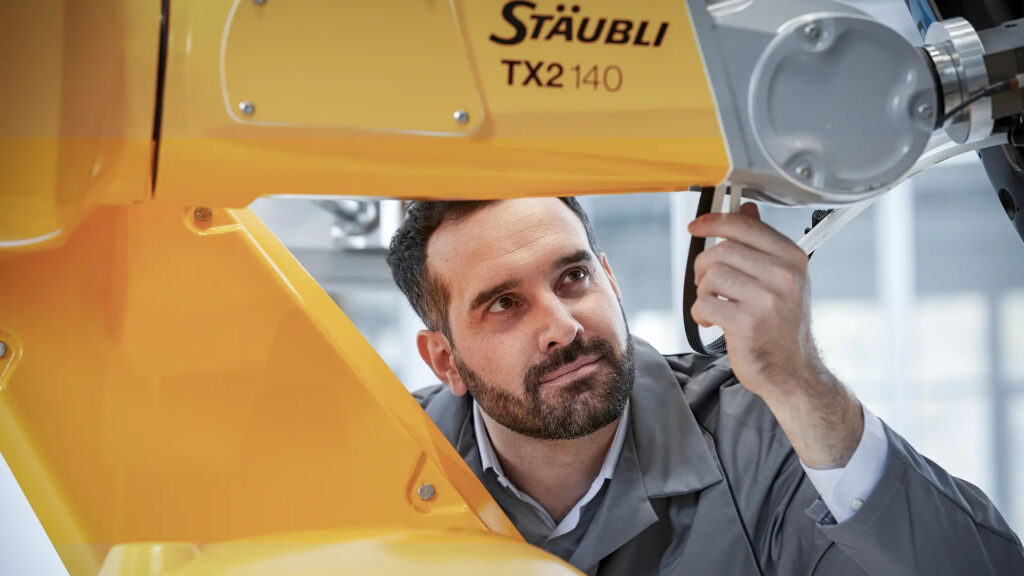 The common factor across both of these scenarios is the need for well trained, competent operators and maintenance personnel.  For existing robot users who are investing in the latest generation systems, it is essential that their engineers fully understand the functionality and capability of these new systems. Today's robots and control systems have many new features which can potentially transform the production process, through programming techniques, efficiencies, and cycle time improvements.
Businesses that are currently unable to invest in new robot or automated production systems can potentially still realise improvements in productivity and efficiencies. This is especially true with systems which have been in production for lengthy periods, where reliability levels may still be acceptable, but where the view taken is "if it's not broken, don't fix it". Often, a detailed review, or greater understanding of how the original robot programs have been structured can lead to opportunities to optimise robot trajectories or simplify the program.
Stäubli's Training Manager Mik Bloor explains: "It is sometimes the case that robot systems which have been in production for some time, and programmed to meet the original specification, may have the potential to be further optimised. This may be just as simple as increasing the speed of certain moves, reducing waiting times between program instructions, or even adjusting the robots programmed path. A combination of small improvements in certain areas can reduce overall cycle times and make a valuable contribution to productivity and output."
The key to unlocking these benefits and productivity improvements is training. For example, by elevating the skill set of an operator through basic robot training, they will be able to take more responsibility for the robot cell. This will enable them to start and stop the robot, restart the program execution, control the arm manually and even adjust or reteach positions if required. Where in the past some of these tasks may have been the responsibility of a maintenance engineer, providing the operator with these skills will save time and allow maintenance personnel to focus on other perhaps more complicated tasks elsewhere in the factory.
There is however another significant obstacle which some manufacturers are struggling to overcome, that of skill shortages. Many businesses today are suffering from the fact that many experienced and talented engineers are reaching retirement age. Whilst businesses need to be pro-active in recruiting and nurturing apprentice engineers to ensure long term skill retention, investing in a comprehensive training programme for existing key operator and maintenance personnel can make a significant contribution to retaining the current personnel and developing the skills needed to keep production systems running smoothly and productivity levels high.
Mik Bloor continues: "By comparison to the financial commitment needed for capital equipment, training costs are low. The benefits however from this relatively small investment are of an order of magnitude greater. In addition to the productivity and efficiency gains which can be realised, training demonstrates the value and commitment which the company places in its personnel. By elevating the skill set of individuals, not only does their day-to-day role become more interesting, but they are also much less likely to seek alternative employment elsewhere."
Investing in up-to-date training for maintenance personnel is another key element in ensuring the highest levels of efficiency and productivity. Unplanned downtime is always costly, and rapid diagnostics of the fault is an important step in resolving the issue in a timely manner. Well trained maintenance personnel will be able to identify the problem quickly and make decisions on the remedial actions needed, ensuring that production will be able to restart with the shortest possible delay.
Stäubli UK offers comprehensive Robot operator and maintenance training courses from its Telford facility. These range from basic user / operator training, through VAL program language courses and maintenance training on the full range of Stäubli robots.