When a steel mill was experiencing regular failures of the bearings on its pilger mill, the plant turned to the expertise and experience of NSK for a robust and economic solution. By recommending bearings with 200% more life than the units they replaced, NSK provided the mill with annual savings of €159,933.
To identify the root cause of the issue, NSK's engineering team performed a technical application analysis, discovering that the main problems were severe operating conditions exacerbated by high loads and inadequate lubrication. Armed with this information, NSK was able to propose a special spherical roller bearing with optimised internal design that took advantage of the company's proprietary Super Tough (STF) steel.
Durability, even in extreme operating environments is a critical criterion for steel mill bearings. The reliable, uninterrupted performance of rolling components that endure heavy loads and high heat amid water and scale is vital to realising and accelerating production capacities. NSK bearings made from STF or TF steel offer outstanding toughness in harsh operating conditions, providing long service life and superior resistance against wear, seizure, and heat.
A trial at the steel mill showed that the new bearings offered double the operating life. Reductions in production downtime, maintenance labour, replacement bearings and other material replacements led to annual costs savings of €159,933 for the steel mill.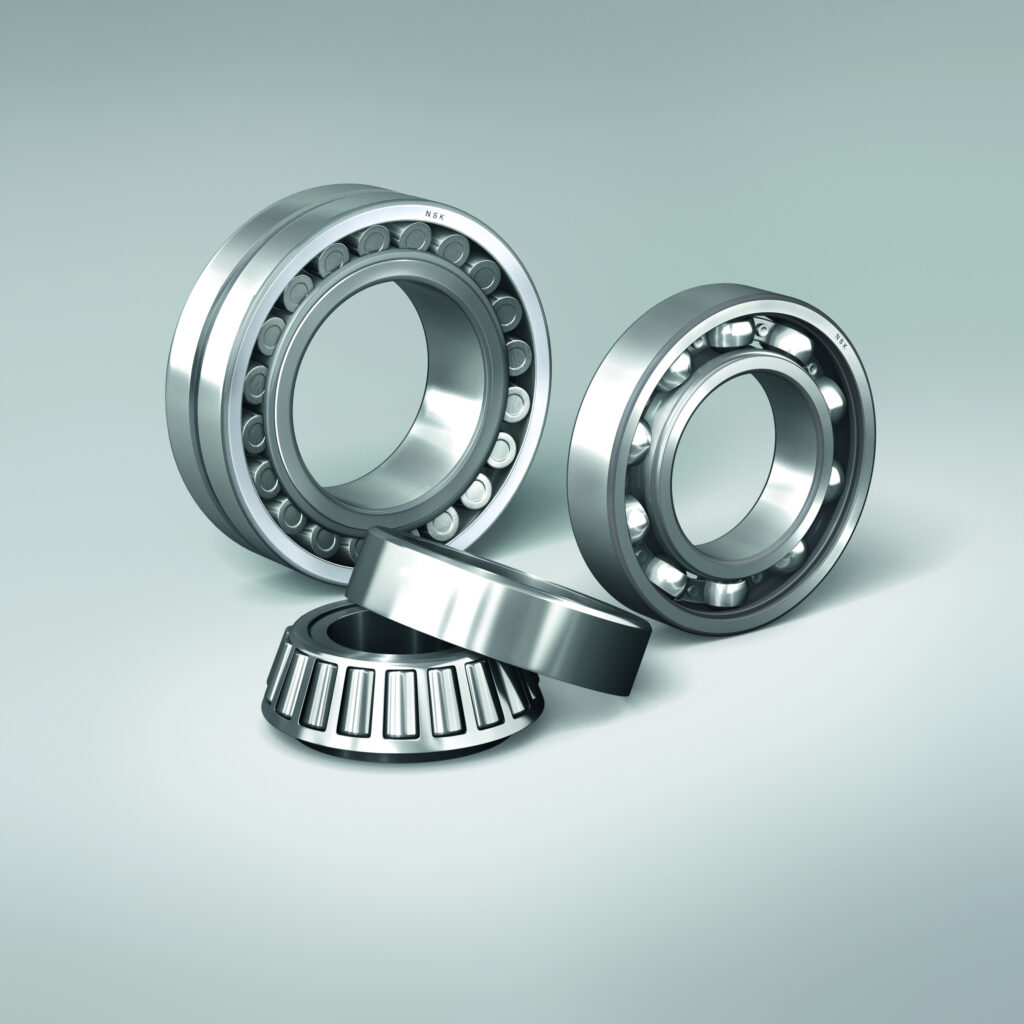 NSK offers a complete product line for steel mill processes, with long-life and highly reliable bearings supporting improved productivity and lower maintenance costs. Bearings are available to cope with heavy/shock loads and vibration, as well as operating speeds that range from extremely slow to very high, coupled with rapid acceleration and deceleration.