We are proud to announce that WDS Components has been named Regional Winner for the "Small Medium Enterprise (SME) of the Year" in the Northeast, Yorkshire and Humberside category at the prestigious MAKE UK Manufacturing Awards 2023.
This accolade is a testament to WDS' unwavering commitment to excellence in the manufacturing sector. WDS' journey to this achievement began with a detailed submission, highlighting its heritage, investments in the business and dedication to manufacturing in the UK. Over the past two years, the company has invested in its people, training, new machinery, stockholding and an enhanced website. These collective efforts have not only optimised its operational efficiency, but also reinforced its position as a leader in the engineering and manufacturing industry.
Mark Moody, Sales and Marketing Director at WDS, expressed his delight at this recognition, noting that it was unexpected, yet highly gratifying, especially considering the calibre of the competition. "To be recognised among such esteemed companies is truly an honour. This award is not just for WDS Components, but for every member of our team whose hard work and dedication have made this possible," said Mark.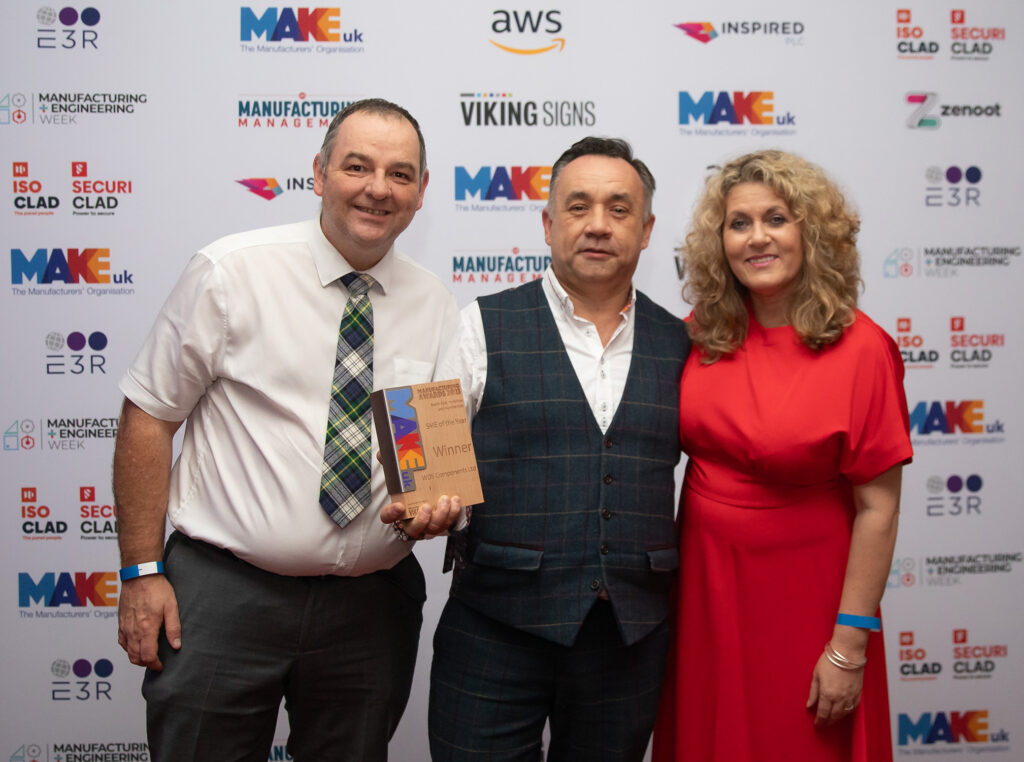 WDS Components Ltd. named Regional Winner at MAKE UK Manufacturing Awards 2023. (Left to Right – Edward Arnott – WDS Sales Manager, Mark Moody – WDS Sales & Marketing Director, Dawn Huntrod – MAKE UK – Region Director North)
As WDS celebrates this achievement, it is also looking forwards to the national awards in January, where it has been shortlisted. This recognition propels the company further into its mission to deliver exceptional value and service to its customers. Its team are hopeful that this accolade will enhance its brand value and recognition in the wider manufacturing landscape.
Mark concluded: "I would like to extend my thanks to MAKE UK for this honour, and to my dedicated team of employees, whose tireless efforts have made this possible. This award is a reflection of our collective commitment to excellence and our continuous pursuit of innovation and quality in everything we do."