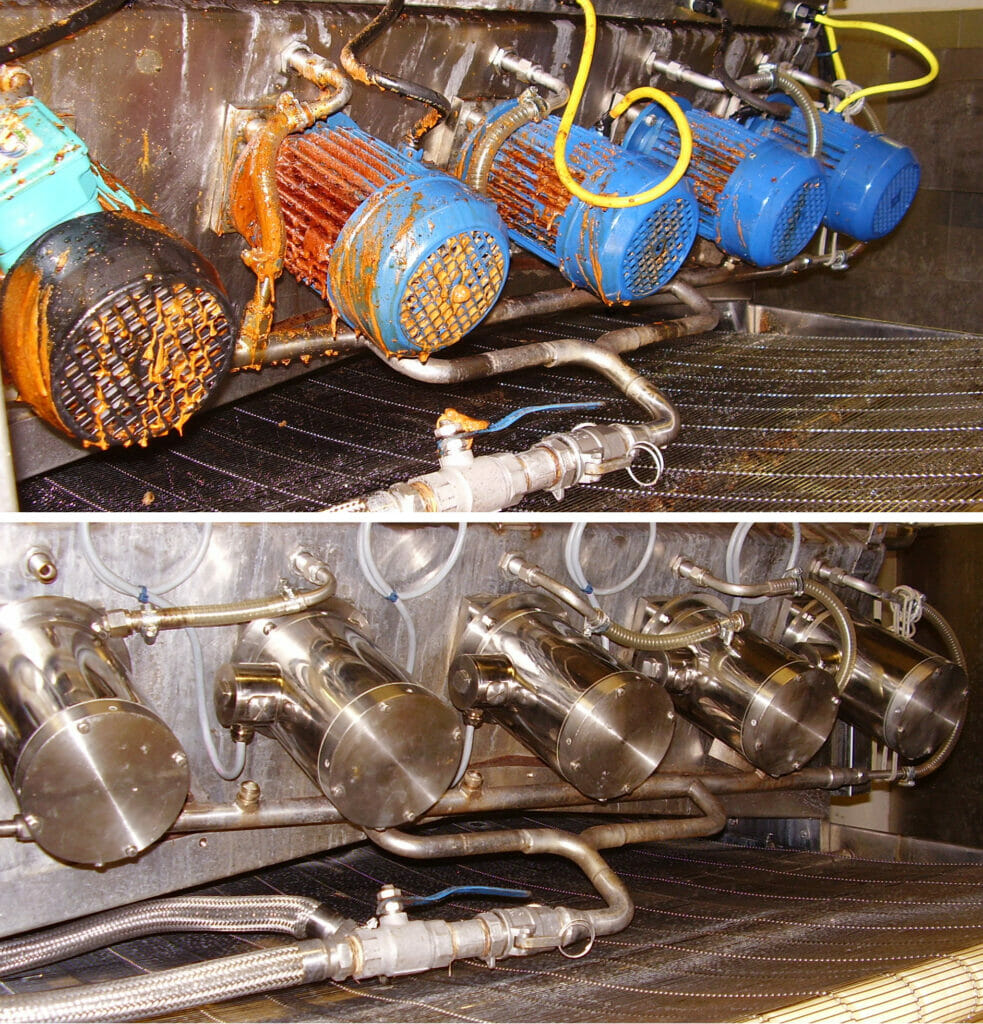 'Easy-to-clean' was a key demand from a snack food manufacturer regarding replacement motors on one the company's production lines. This feature was important because of the sticky nature of the coating applied to the product.
Five motors are located immediately above the production line and it is inevitable that some of the coating, which is distributed by motor-driven spinning discs, would transfer onto them. Consequently, facilitated cleaning is essential, especially as any downtime for cleaning represents a significant loss of production.
Lafert's stainless-steel 'Marlin' motors met this key criterion, being stainless-steel, smooth bodied and IP69K/66 rated.
Being stainless-steel and smooth bodied, the Marlin motors avoided all the issues associated with conventional painted, finned AC motors. Further, unlike the conventional motors used previously which had to be removed for cleaning, the Marlin motors can be cleaned in-situ using steam lances.
The Marlin motors proved so successful for this application four additional ones are now employed: two for driving the coating feed pumps, one to drive a rotating cleaning brush and one to drive the line's conveyor.
Lafert Electric Motors
Tel: 01270 270022
Email: [email protected]
Web: www.lafert.com