Mitsubishi Electric has updated its FX5-ENET Ethernet unit to offer
advanced Industrial Internet of Things (IIoT) capabilities within
machines using MELSEC iQ-F series PLCs. End users and machine
builders can now drive operational efficiency even further by
leveraging expanded access to cloud computing, cybersecurity and
email functions that support enhanced connectivity and data
management.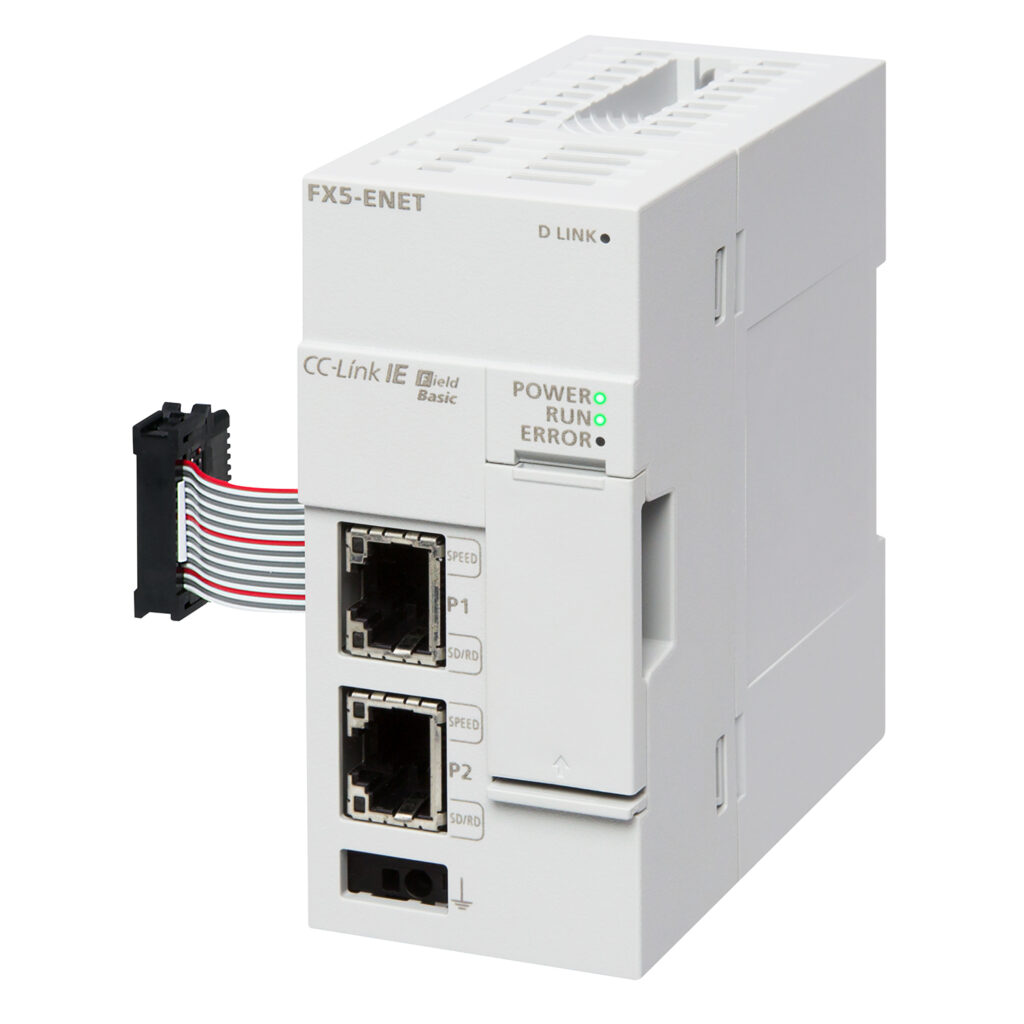 Thanks to a hardware update to the FX5-ENET Ethernet module for iQ-F
series PLCs, it is now possible to collect data in the Cloud, in line with
IIoT principles. As a result, machines using this unit can benefit from
data-driven analytics to support predictive maintenance strategies,
simplify troubleshooting and improving productivity. Even more, a
Cloud-based solution can help to drive profitability.
The Cloud connectivity function is supported by MQTT, a
communications protocol that is optimised for IIoT devices and can
maximise accessibility and enable the realisation of a wide range of
applications. Ultimately, it is possible to benefit from advanced
connectivity that support remote access.
In addition to this, the use of MQTT within the FX5-ENET Ethernet unit
assists users in setting up seamlessly interconnected machines for
smart operations while protecting their factories from cybersecurity
threats. The protocol also includes key security features, such as
encryption and digital certifications, that help to prevent, detect,
respond to and address potential risks through retransmission if a
message is not received, TLS encryption and client authentication.
Finally, encrypted email sending functions are built into the latest FX5-
ENET Ethernet solution, with free email services, such as Gmail and
Yahoo mail, supported. This means that operators can receive
notifications via a secure SMTP server, improving availability,
accessibility and responsiveness.

For more about the story behind "Automating the World" please visit:
www.MitsubishiElectric.com/fa/about-us/automating-the-world