~ EMS becomes official UK distributor of Bühler industrial motors ~
Small DC motor supplier, Electro Mechanical Systems (EMS), has become the official UK distributor of German-based motor manufacturer, Bühler Motors. EMS will be supplying Bühler's range of industrial drive solutions to offer customers greater choice and to support the next advancements in manufacturing.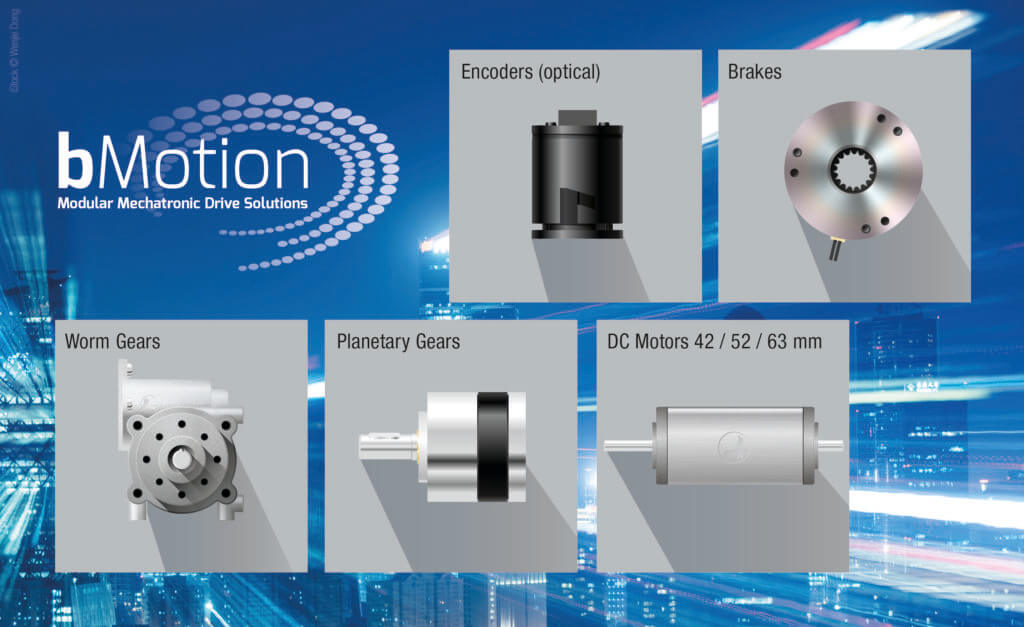 Founded in 1855 in the Black Forest, Bühler's global headquarters is located in Nuremberg, Germany with production facilities in Germany, Czech Republic, China and Mexico. Specialising in brushed DC and brushless DC motors, gear motors and pumps, the company serves industries including the automotive sector, aviation, MedTech and agriculture. As part of the partnership, EMS will be supplying Bühler motors geared specifically for industrial applications, ranging from building automation and transportation to mobility and office equipment.
Boasting an immediate availability program, customers can access standardised, tried-and-tested Bühler motors quickly and efficiently with no gaps in availability. In contrast, the company also offers variants on standard products should customers seek a bespoke alternative. Winding modifications, different shafts, alternative brushes, different transmission ratios for gears and materials for gear wheels are all available upon consultation to meet the individual needs of their destined application.
Bühler DC motors are available in a range of power requirements, covering a performance range of up to 200 W and known for their quiet running and excellent durability. Among the most innovative areas of Bühler's offer is its bMotion modular drive platform of DC motors, gear boxes, brakes and encoders. Offering an easily combinable system, complete drive solutions can be mixed and matched to create pre-validated, market-specific combinations for easy purchasing and installation of Bühler products.
"Partnering with Bühler simply makes sense," said Stewart Goulding, managing director of EMS. "Its emphasis on quality, highly technical product selection and focus on delivering results that meet customers' exact needs make Bühler the perfect complement to our existing portfolio.
"The challenges and individuality of many industrial applications means our customers demand highly specialised drive systems that place focus on reliability, repeatability and quality. Supplying Bühler motors to our UK and Ireland customers means we can tap into even more applications and industries, offering a win-win for both parties."
Andreas Welzenbach, manager, global partner business at Bühler echoes Goulding's reflections: "Bühler Motors works with dedicated sales and business partners that are true experts in their market. With its extensive knowledge of the industry and proven record in supplying drive systems for the most challenging of applications, EMS is best positioned to help us grow in the UK market. With this collaboration, we hope to reach even more businesses looking to add the value of a drive solution to their products."
To learn more about EMS's partnership with Bühler and the drive solutions its supplies, visit the website.